The Colegate story: sneak peek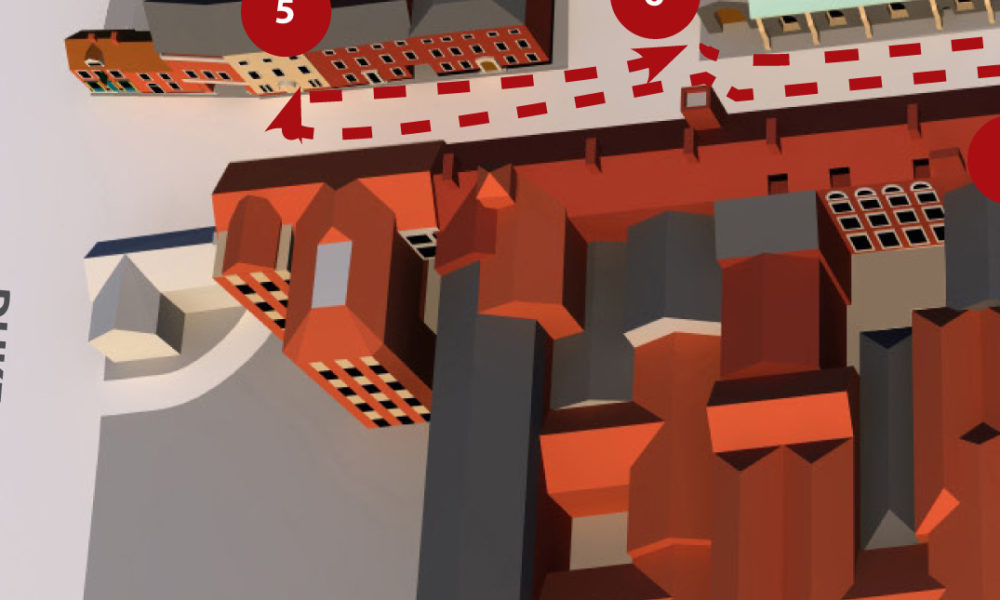 Work in progress: here's a sneak peek at a detail of the Colegate story in Norwich. It's part of a map showing a tour of Colegate and its historic buildings, which I've been developing with specialist visualiser JC3DVIS. Guess where it is… a clue: you can eat very well there nowadays but it used to have a workforce of over 1000 people.
I'll be sharing the Colegate story with Norfolk Network, as part of their Colegate Christmas celebrations on 7 December.
Next week, in the run-up to the Norfolk Network event, we'll reveal another of the best bits – and some teaser questions, maybe. Keep watching this space.
Note: The image contains OS Data © Crown copyright and database right 2017.