The Colegate story: all is revealed…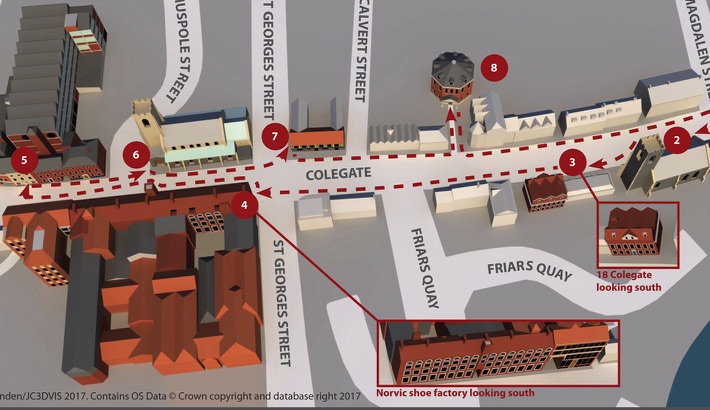 More than a thousand years of #Norwich's history is crammed into Colegate, and that's the story I shared at Norfolk Network's Colegate Christmas party. My self-imposed challenge was to tell the story in just eight locations (all clearly visible today) and to invite you to imagine the people who've lived and worked here, making our city so prosperous for hundreds of years.
So, with help from Joseph (JC3DVIS) I've designed a short guided tour, which takes you from Fye Bridge to Duke Street and back again. Along the way, you'll spy clues from Saxons, Vikings, the Strangers and much more, as well as the modern community. You might be surprised at what you discover – we hope you enjoy exploring this hidden part of our fine city.
You can download the map here (via the PDF icon).
And you can find out how Joseph created the map here.
[This image contains OS Data © Crown copyright and database right 2017]