Sudbury's silk – an extraordinary export story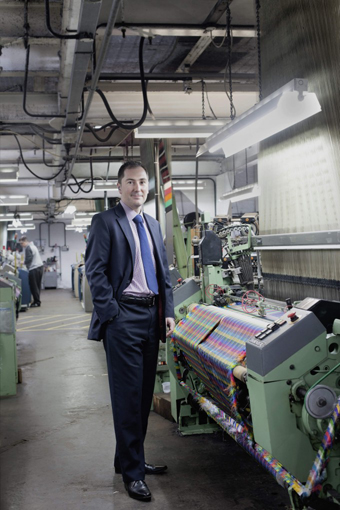 Our latest theme for IOD Suffolk magazine is export. We've just discovered Vanners, a Sudbury company that's been exporting its exquisite silk textiles worldwide since 1740. It's beating off competition from Chinese rivals, who can't match its quality. What's their secret? I went along to find out, accompanied by photographer Gary John Norman.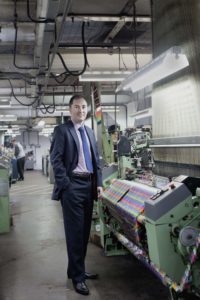 Vanners' MD Richard Stevenson took us on a tour of the silk mill (pictured) and told us how the company moved here from Spitalfields in London's East End to escape from high rents and minimum wages (there's nothing new in business!). They settled on Sudbury as it was reasonably near to London and had access to water to power their new machines. But at this point the textile industry was collapsing in the region, never to recover – nearby Lavenham was going bust and Norwich was on its knees. How could Vanners survive? And centuries later, how could it deal with the challenges of cheaper goods from the Far East, not to mention the challenges in the home market?
It's a remarkable story of good management and foresight, ensuring diversification in hard times and making investments in new equipment in good times. And there's a twist to the tale. We learned that this small market town in Suffolk is home to not one but at least three world-class silk weaving mills, whose textiles travel the globe…
Button Text